Grace + Faith 2022
Grace & Faith 2022 Conference Livestream - UK
We'd love to get one of Andrew's teaching materials into your hands.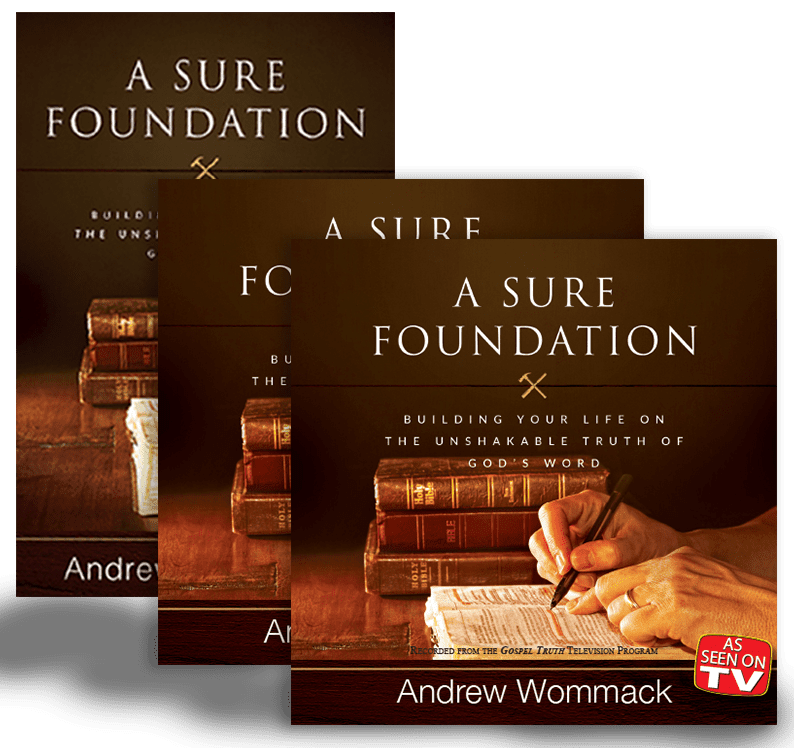 A Sure Foundation teaches you how to build your life on the truth of God's Word.
We are excited to offer you a FREE PDF download of the teaching. Please use the button below to learn more and secure your copy
Charis Bible College
Charis Bible College focuses exclusively on the Bible as our main textbook. This means when you become a student, you will learn about the Bible and your relationship with God more than ever before!
Partner with Andrew Wommack Ministries
Partner with us on a monthly basis to help us bring the message of the good news and grace to the world.
Donate To Andrew Wommack Ministries
Donations can be used to support all our work, in Europe and the rest of the world, to help millions hear about God's unconditional love and grace.